Sve naše usluge konsaltinga i obuke su u potpunosti raspoložive online.
Vođeni trenutnom situacijom, sve je više zastupljen rad na daljinu. Možemo da Vam ponudimo komunikaciju putem digitalnih medija i video konferencija, umesto sastanaka i radionica uživo.
Da li tražite iskustvo u situacijama rada na daljinu i sličnim događajima kao i jednostavno korišćenje alata za kolaboraciju? Nazovite nas. Pronaći ćemo odgovarajuće rešenje u dogovoru sa vama.
All our consulting and training services are completely available online
Triggered by the current situation, more and more work is being done remotely. Communication via digital media, video conferences instead of face-to-face meetings and workshops.
Are you looking for experience in remote working situations, remote events or simply the use of collaboration tools? Give us a call. We will find a suitable solution with you.
Consulting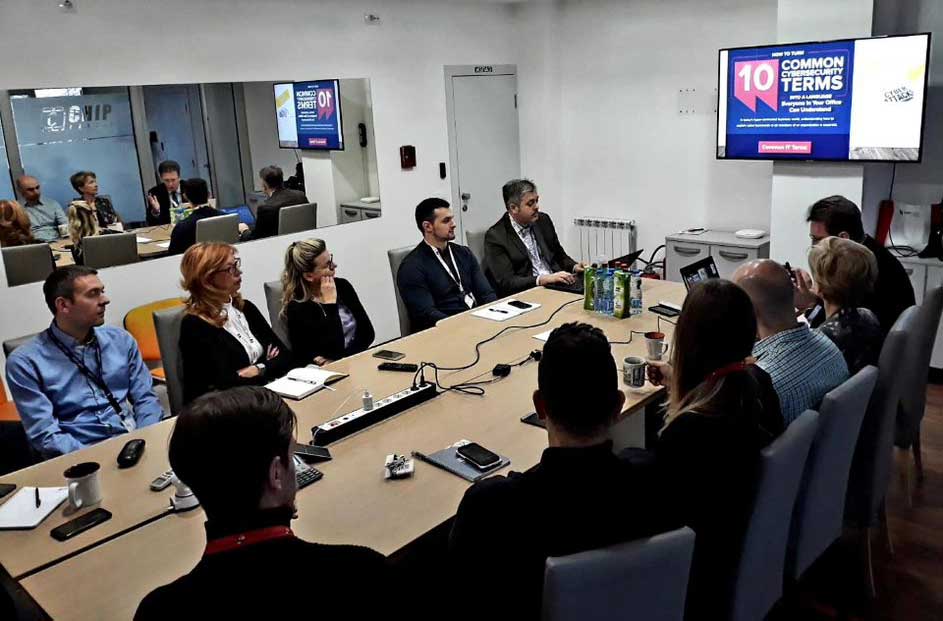 Konsultantske aktivnosti u vezi sa poslovanjem i ostalim upravljanjem
ISO Standards Implementation Consulting Services (priprema za sertifikaciju prema ISO standardima)
Information Technology Consulting
IT Governance Assessment Services
Konsalting za ispunjenje tehničkih zahteva za proizvode
Data Protection GDPR & ZZPL (Zakon o zaštiti podataka o ličnosti)
Akt o bezbednosti IKT sistema od posebnog značaja
Payment Card Industry Data Security Standard (PCI DSS)
IT Project Quality Control & Quality Assurance Services
Cybersecurity-as-a-service (Coming soon!)
Vesti
CLASSROOM OBUKE I PROFESIONALNA DRUŽENJA
S obzirom da Institut za standarde i tehnologije radi PECB sertifikovane personalne obuke (https://pecb.com/en/partner/info?pid=1014&company=Institut-za-standarde-i-tehnologije-doo-Beograd) sa međunarodnom akreditacijom (UKAS, IAS), i s obzirom da su naše onsite grupe, upravo zbog kvaliteta obuke, koncipirane za do maksimalno osam polaznika, uvek je dobro da atmosfera bude prijatna i da prostor povezuje polaznike tako da mogu da sarađuju tokom predavanja i posebno tokom vežbi.
Nova učionica je u beogradskoj opštini Vračar, u Resavskoj ulici. U bližem i širem okruženju nalazi se većina institucija organa vlasti visokog ranga i drugih agencija i javnih preduzeća, kao i veliki broj kompanija i organizacija civilnog društva.
Zajedno sa Novim Beogradom gde se nalazi sedište našeg Instituta, na ovaj način nastojimo da što više približimo usluge koje pružamo našim cenjenim klijentima.
👉 Tranzicija na novu ediciju ISO/IEC 27002 iz ove 2022. godine:
👩‍💻 Možete se prijaviti na InfoSec Day ISO 27002:2022 predavanje gde ćemo se družiti nekoliko sati uz kafu i pecivo, koje će se održati 27. maja od 10h do 13h, direktno putem emaila office@instate.biz, učešće je potpuno besplatno.
✍️Nova edicija ISO/IEC 27001 za koju se očekuje da će biti objavljena ove godine uključiće samo izmene u Aneksu A, dok će klauzule 4 do 10 ostati iste. Za više detalja pogledajte na https://pecb.com/article/how-will-isoiec-270022022-impact-isoiec-27001
👍Dakle, dobar predlog bi bio da se ažurira trenutna dokumentacija sa novo ažuriranim kontrolama, uključujući trenutnu procenu rizika.
IST academy
Pohađajte svetski akreditovanje PECB trening kurseve!
Grupe polaznika za obuke su veličine od 6 do 8, pa Vas molimo da se prijavite na vreme kako biste obezbedili svoje mesto na ovim sjajnim akreditovanim PECB trening kursevima. Akreditacija PECB kurseva je prema ISO 17024 standardu za personalne sertifikacije, izdata od strane američke kuće IAS (International Accreditation Service).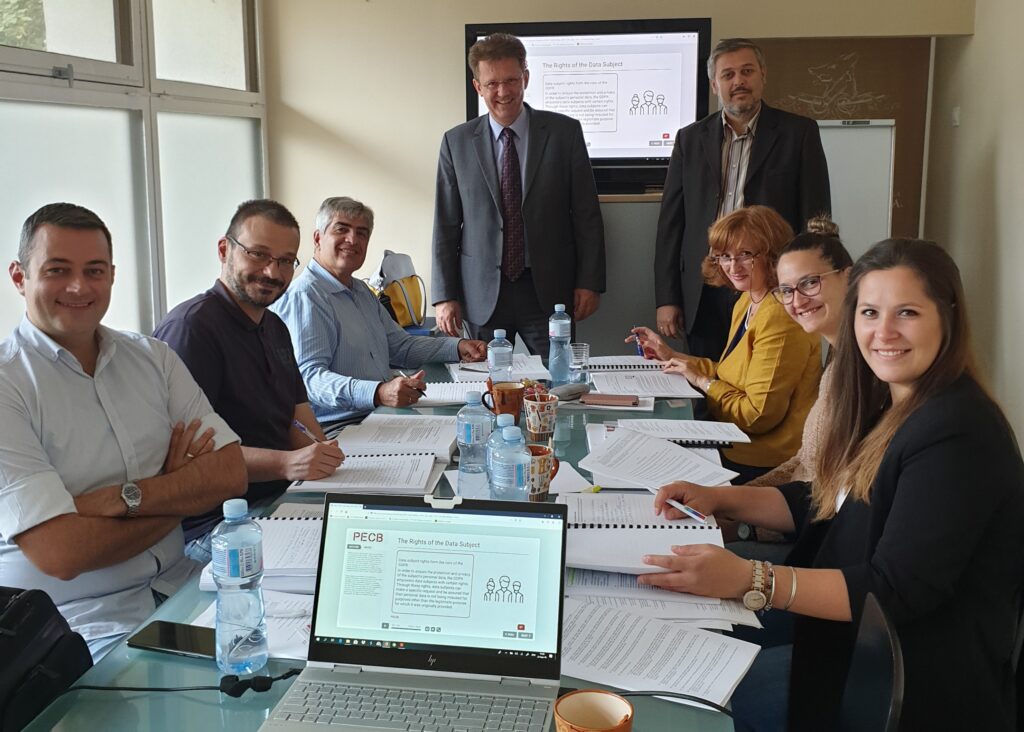 gpdr / zzpl
Počevši od 25. maja 2018. godine, nova Opšta uredba o zaštiti podataka (General Data Protection Regulation – GDPR) stupila je na snagu u Evropskoj Uniji.
Ova uredba zamenjuje Personal Data Act i rezidentima EU daje mogućnost da sami opredele na koji način kompanije i organizacije mogu da raspolažu njihovim podacima i kako da se podaci o ličnosti upotrebljavaju prilikom pružanja raznih proizvoda i usluga.
Zakon o zaštiti podataka o ličnosti u Republici Srbiji (ZZPL) usaglašen je u određenoj meri sa GDPR uredbom i stupio je na snagu 21. novembra 2018 godine, a primenjuje se po isteku devet meseci od dana stupanja zakona na snagu, tj. od 21. avgusta 2019. godine.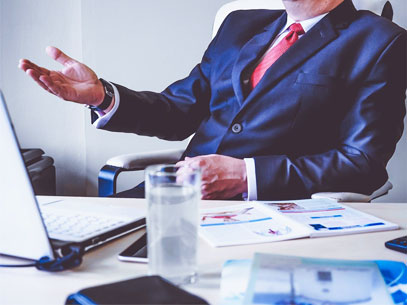 Professional Advice
For an improvement of your business we will engage the best Consultants who are experienced and educated for the ISO Standards you want to implement.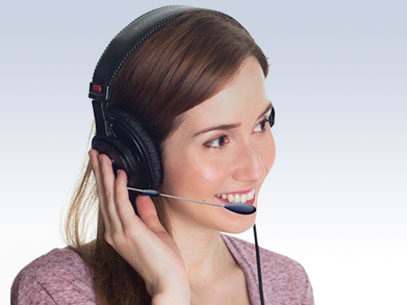 Friendly Service
We would like to help you how to prepare
your ISO documents and your records as better as possible.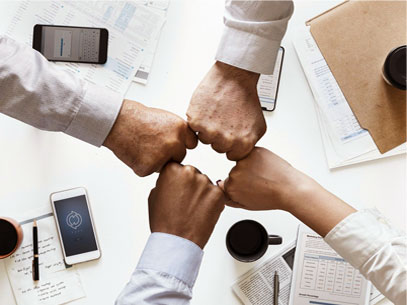 Help Implementation
We are at your disposal during and after implementation and certification of ISO Standards.
Plan – Do – Check – Act cycle is our moto.
Slide

Bilo je veliko zadovoljstvo učestvovati u obuci Six Sigma Green Belt, koju je izvodio Bojan Perović iz Instituta za standarde i tehnologije doo Beograd. Angažman trenera, profesionalizam, motivacija i tehnička ekspertiza su mi dali osnovu za asimilaciju sadržaja kursa. Puno hvala za mnoga objašnjenja i podršku do poslednjeg dana pre SSGB ispita. Veoma sam cenio kvalitet kursa, kao i atmosferu i pruženu podršku. Rado preporučujem IST-Beograd svima kojima je potreban vodič za projekte implementacije Six Sigma Green Belt.

Branislav Lešević - inženjer održavanja
PharmaSwiss doo Beograd, Srbija
A Valeant Pharmaceuticals International, Inc. company
Slide

It was a great pleasure to participate in the Six Sigma Green Belt training provided by Bojan Perovic from Institut za standarde i tehnologije doo Beograd. The trainer's engagement, professionalism, motivation and technical expertise gave me the ground to assimilate the content of the course. Many thanks for many explanations and support until the last day before the SSGB exam. I very much appreciated the quality of the course, as well as the atmosphere and the support provided. I gladly recommend IST - Beograd to everyone who needs guidance for Six Sigma Green Belt implementation projects.

Branislav Lesevic - Maintenance Engineer
PharmaSwiss doo Belgrade, Serbia
A Valeant Pharmaceuticals International, Inc. company
Slide

Tokom naših sertifikacionih treninga za ISO 9001 i ISO/IEC 27001 Foundation, trener Instituta za standarde i tehnologije doo Beograd je uspeo ne samo da savršeno pokriva specifične teme vezane za implementaciju, već je otvorio i veze sa drugim standardima ISO porodice. To su bili odlični kursevi koji široko obogaćuju naše znanje. Bojanova pedagogija, tehnička ekspertiza i dugogodišnje iskustvo sa terena stvaraju razliku i daju stvarnu dodatnu vrednost. Materijali kurseva su visokog kvaliteta i njihovo korišćenje tokom ovih obuka mi je omogućilo da prevaziđem teoriju.

Gabor Bauer, master inženjer elektrotehnike
Sistem administrator
Privredni sud u Novom Sadu, Srbija
Slide

During our ISO 9001 and ISO/IEC 27001 Foundation certification training, the trainer of the Institut za standarde i tehnologije doo Beograd managed not only to cover perfectly the specific, implementation-related topics but he also opened connections to other ISO family of standards. The courses were excellent enriching our knowledge broadly. Bojan's pedagogy, technical expertise and long experience in the field make the difference and bring real added value. Course materials are of high quality and the usage of it throughout these trainings allowed me to go beyond theory.

Gabor Bauer, master's in electrical engineering
System Administrator,
Commercial Court in Novi Sad, Serbia
Slide

Bilo mi je veliko zadovoljstvo da učestvujem u obuci za PECB ISO 27001 Lead Implementer, koju je vodio Bojan Perović iz Instituta za standarde i tehnologije doo Beograd. Zaista sam uživala i dobila mnogo novih uvida u problematiku. Često otkrivam da se više sazna iz iskustva ljudi u učionici nego iz bilo kojeg materijala za obuku i to je definitivno bio slučaj na ovom kursu. Bojan ima bogato iskustvo i uradio je odličan posao prilagođavanja obuke prema potrebama učesnika. Bez ikakvog oklevanja, rado preporučujem Institut za standarde i tehnologije doo Beograd svima kojima je potreban vodič za projekte implementacije ISMS-a.

Maja Lučin, MScEE
Direktor | Sektor Integrisani sistemi menadžment
Saga doo Belgrade | New Frontier Group
Slide

It was a great pleasure to participate in the PECB ISO 27001 Lead Implementer training that was guided by Bojan Perovic from Institut za standarde i tehnologije doo Beograd. I did really enjoy it and got a lot of new insights. I often find that you learn more from the experience of people in the room than anything in the training material and this was definitely the case at this course. Bojan has a wealth of experience and he did an excellent job of adapting his delivery the training to the needs of the class. Without any hesitation, I gladly recommend Institut za standarde i tehnologije doo Beograd to everyone who needs guidance for ISMS implementation projects.

Maja Lucin, MScEE
Director | Integrated MS Department
Saga doo Belgrade | New Frontier Group
Slide

Mogu da preporučim obuku za GDPR-CDPO koju je uradio Institut za standarde i tehnologije doo Beograd. Nakon isticanja izazova koji dolaze zajedno sa GDPR-om, obuka se fokusira na metodologiju i praktične procedure koje treba sprovesti kako bi se ojačala zaštita podataka u organizaciji i postigla usklađenost sa GDPR-om. Stručnost trenera čini sve koncepte lako razumljivim. Činjenica da smo u maloj grupi omogućava nam da podelimo svoja iskustva. Isporučeni materijal nudi dobar okvir za buduću implementaciju GDPR-a.

Miodrag Perišić, konsultant
Peristyle Corp. - Ottawa, Canada
Slide

I can recommend the GDPR-CDPO training delivered by Institut za standarde i tehnologije doo Beograd. After highlighting the challenges that come along with GDPR, the training focuses on a methodology and practical procedures to be implemented in order to strengthen data protection in the organization and reach GDPR compliance. The expertise of the trainer makes all the concepts easy to understand. The fact to be in a small group enables us to share our experiences. The material delivered offers a good framework to the future GDPR implementation.

Miodrag Perisic, Consultant
Peristyle Corp. - Ottawa, Canada
Slide

Želim da se zahvalim Institutu za standarde i tehnologije doo Beograd za organizaciju obuke za GDPR – PECB Certified Data Protection Officer (CDPO), koja mi je veoma koristila u kontekstu mojih profesionalnih aktivnosti i koju ja snažno preporučujem. Organizovanje treninga za ograničeni broj učesnika omogućava da se u potpunosti iskoristi kurs i da lakše razmenite zanimljive informacije između profesionalaca aktivnih u ovoj oblasti.

Srđan Zec, dipl. menadž. infor.
Specijalni savetnik za informacione tehnologije i digitalno bankarstvo
Rukovodilac IT službe
UDRUŽENJE BANAKA SRBIJE P.U.
Slide

I would like to thank Institut za standarde i tehnologije doo Beograd for organizing the GDPR - Certified Data Protection Officer training, which is very useful to me in the context of my professional activities and which I strongly recommend. Organizing trainings for a limited number of participants enables to take full advantage of the course and to exchange interesting information more easily between professionals active in that matter.

Srdjan Zec
Special Advisor for Information Technology and Digital Bsnking
Head of IT Department
ASSOCIATION OF SERBIAN BANKS B.A.