Sistem menadžmenta kvalitetom (QMS) ISO 9001
What is ISO 9001?
ISO 9001 specifies the requirements for a quality management system for product or service organizations. Establishing a QMS is the best way to demonstrate your organization's ability to consistently provide products or services to your customers and meet statutory and regulatory requirements. ISO 9001 is for all organizations, regardless of type, size, products or services provided. Many governmental and public agencies such as, education, healthcare and police departments also implement ISO 9001 quality management systems.
IMPLEMENTACIJA PROJEKTA USAGLAŠAVANJA SA ZAHTEVIMA ISO 9001 U VAŠOJ ORGANIZACIJI!!
Pozovite, pošaljite e-mail, zatražite PONUDU po meri Vaše organizacije, ODGOVOR očekujte istog dana!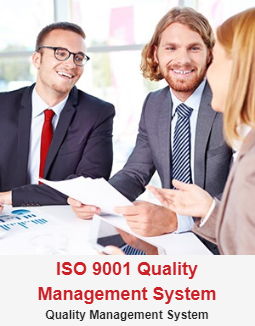 Benefits of ISO 9001 Implementation and Certification
Meet customer demands for ISO 9001
Increase revenues and overcome your competitors
Become an approved vendor
Increase credibility of your organization's products or services due to ISO 9001 certification
Improve operations, efficiency and reduce risks within your organization
How We Can Help
IST understands how to design, develop and implement ISO 9001 certification ready quality management systems from the bottom up to meet ISO standards. If your organization has existing management systems, we will help you integrate ISO 9001 into your current system(s).
We can guarantee your ISO 9001 quality management system will get certified by accredited ISO certification bodies. Our trained and experienced management system consultants will assist your organization in designing, developing, and implementing your ISO 9001 quality management system.
Our 6 Step Process
Perform gap analysis
Design System Documentation (policy, quality manual, procedures, and forms)
Implementation Training
Pre-Certification Audit
Coordinate Certification
Get Certified!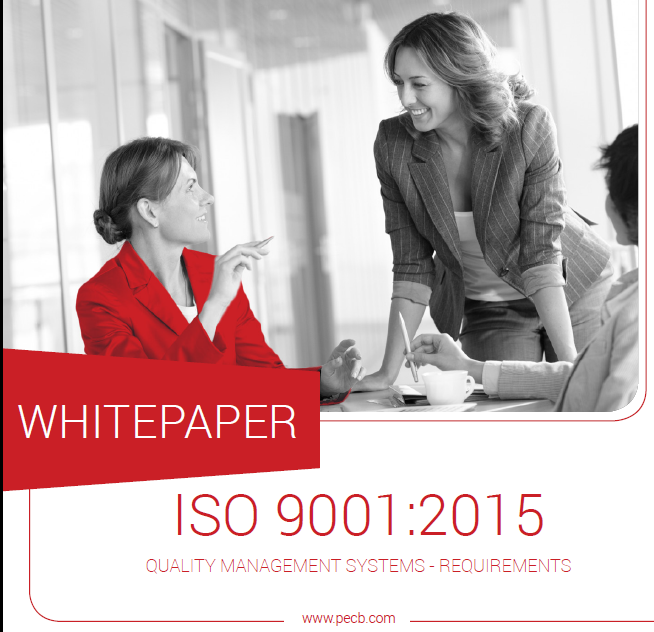 Key ISO 9001 Highlights
For all types of organization (product, service, governmental, education, healthcare, etc.)
All size organizations (small, medium and large)
Internationally Recognized
Easily integrated into other ISO and API management systems
Define and Understand Processes
Control Documents and Records
Customer Focused
Establishment of Quality Objectives
Clear Responsibility and Authority
Internal and External Communications
Management Reviews
Personnel Training and Competency
Product Planning and Realization (excluded for service)
Product Design and Development (excluded for service)
Purchasing Controls
Controlling Outsourced Processes
Supplier Evaluations
Control of Monitoring and Measurement Equipment
Monitoring Customer Satisfaction
Internal Audit Planning and Program
Controlling Nonconforming Product
Continual Improvement
Corrective Actions
IST APROACH TO THE QUALITY MANAGEMENT SYSTEMS IMPLEMENTATION
The Deming cycle follows the process approach, which allows the QMS management systems implementation process to use the requirements and the expectations of the stakeholders as inputs, understand how it produces these requirements with the necessary actions and processes, and also verification of the management system results.
The table shows how each clause of the QMS management systems can potentially be implemented by following this structure. This structure includes mainly the requirements that are generic and existent in almost all the management systems. However, it should be adjusted based on the ISO 9001 standard that the organization is implementing and include additional clauses as necessary.
IST experts are here to assist you throughout the entire process and if you need help getting started follow the link below and contact us to begin with the first step.
If you need help getting started in IST with PECB training for Certified ISO 9001 Lead Implementer and Lead Auditor, contact us to begin with the first step.
ISO 9001 Implementation and Certification is not just suitable for large organizations but also for small businesses. Your organization will benefit from adopting an efficient Quality Management System by saving time and cost, improving efficiency and customer relationships.
Organizations that have adopted the principles of ISO 9001 often realize considerable improvements in their day-to-day operations, with business gains.