Vodič za upravljanje projektima ISO 21500
What is ISO 21500?
ISO 21500 provides guidance on concepts and processes of project management that are important for, and have impact on the performance of projects. This guide comprehends a straightforward introduction and also explains the practical application on how to deliver projects successfully and ensure a sustainable future. ISO 21500 is a professional methodology which combines project management best practices and conveys them collectively. Also, it can be used by any type of organization, including public, private or community organizations, and for any type of project, regardless of its complexity, size or duration.
IMPLEMENTACIJA PROJEKTA USAGLAŠAVANJA SA METODOLOGIJOM UPRAVLJANJA PROJEKTIMA ISO 21500 U VAŠOJ ORGANIZACIJI!!
Pozovite, pošaljite e-mail, zatražite PONUDU po meri Vaše organizacije, ODGOVOR očekujte istog dana!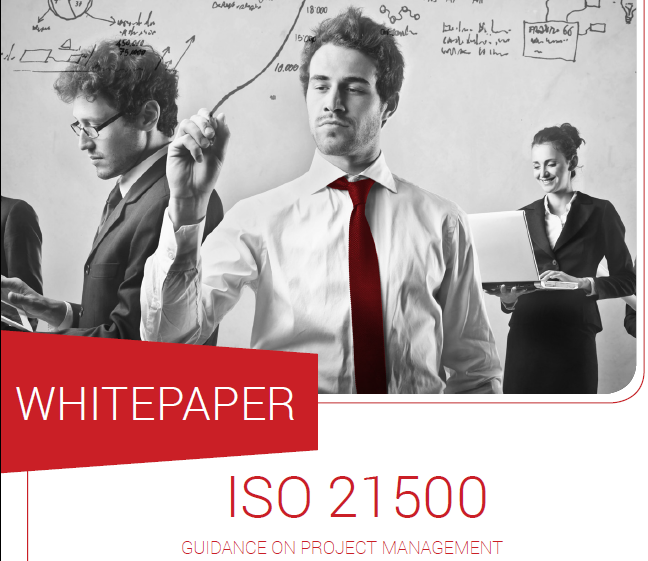 Figure shows how the ISO 21500 concepts of project management relate to each other. It explains an organizational strategy that identifies opportunities. Oportunities are evaluated and should be documented. Selected options are further developed into a business case or other similar document, and can lead to one or more projects that deliver (deliverables). These outcomes (products and results) can be used to generate benefits, which can again be the input for the realization and further development of the organizational strategy.
ISO 21500 will guide you towards significant project improvements by enabling the project to be completed within budget and time constraints while ensuring minimal interruption to the rest of the business operations. ISO 21500 will guide you toward significantly project improvements by completion of projects within budget and time constraints while ensuring minimal interruption to the rest of the businesses operations. It will also enable organizations to fulfill all project management requirements and minimize the chance of project failure.
We use Project Management in so many areas of our lives. It provides a framework to help accomplish goals in any type of industry. A project portfolio is generally a collection of projects and programs and other work that is grouped together to facilitate the efficient management of these tasks in order to fulfill strategic goals. Project portfolio management is generally centralized management of one or more project portfolios, which involves identifying, setting priorities, approving, steering and controlling projects, programs, and other tasks in order to achieve specific strategic goals.
IST experts are here to assist you throughout the entire process and if you need help getting started follow the link below and contact us to begin with the first step.
If you need help getting started in IST with PECB training for Certified ISO 21500 Lead Project Manager, contact us to begin with the first step.
UPRAVLJANJE PROJEKTIMA
PECB obuka Certified ISO 21500 Lead Project Manager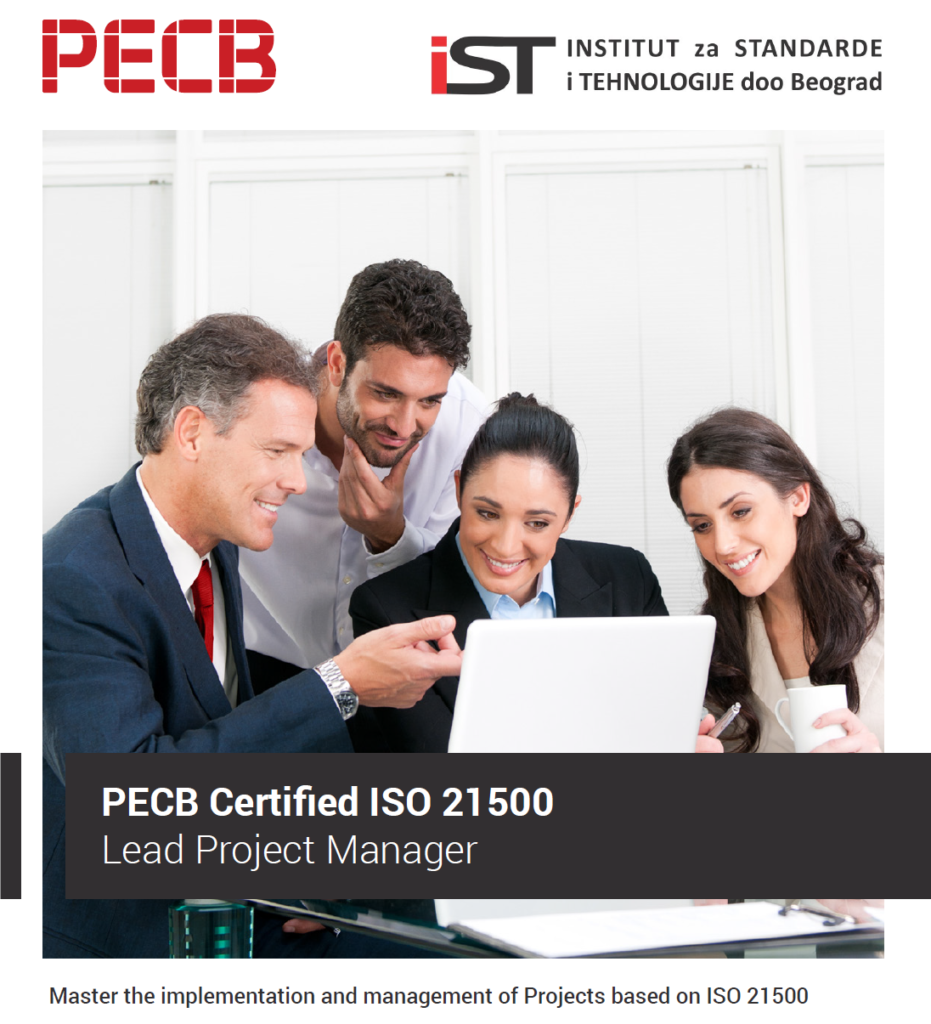 Benefits of ISO 21500 Project Management
PECB Certified ISO 21500 individuals will have the opportunity to gain many benefits including, but not limited to:
Master project management skills
Improving project delivery
Providing a shared project management processes and principles
Transparent and improved decision-making
Helps to unify the profession by building a common language and standard processes
Better performance reviews
Better access to jobs and higher incomes
Increased self-esteem